Presentation
Learning Environments at LINEACT CESI
Research conducted by the team aims to foster both the appropriation of existing objects (learning) and the creation/design of new objects (innovating). These aims rely on a comprehensive analysis based on cognitive, social and management sciences in a constructivist approach.
Our research also builds upon techniques that are specific to each purpose :
Our research on the learning process mobilizes educational sciences and techniques, in particular competencies and curricula engineering, pedagogies, didactics, learning scenarios scripting techniques, and psycho-ergonomic analysis of learning situations.
Our research on the innovation process implements innovation science and techniques, in particular prospective and creative methods, organizational approaches, entrepreneurship, psycho-ergonomic techniques (applied to dynamic environment) and prototyping.
The team gathers skills in these scientific and technical fields. Our research is conducted in close relationship with CESI training programs and may also involve the skills of all trainers and teachers, in particular regarding engineering science and techniques.
Moreover, CESI has adopted the principle of emeritus status, in accordance with academic rules. Thus, Bernard BLANDIN, previously co-leader of the LINEACT CESI theme 1, was the first to benefit from it since April 1st 2021.
The emeritus is an honorary title, awarded for an initial period of 3 years, renewable annually and delivered by the General Management on the proposal of the Director of Research and Innovation and validated by the CESI Scientific Council. The purpose is the voluntary realization of teaching and research missions for LINEACT CESI. The CESI Emeritus Research Director has the status of "voluntary collaborator" and has at his disposal the necessary means to carry out his planned missions. Concretely, Bernard Blandin's activity takes the form of contributions to proposals in response to calls for projects and participation in certain research programs and publications.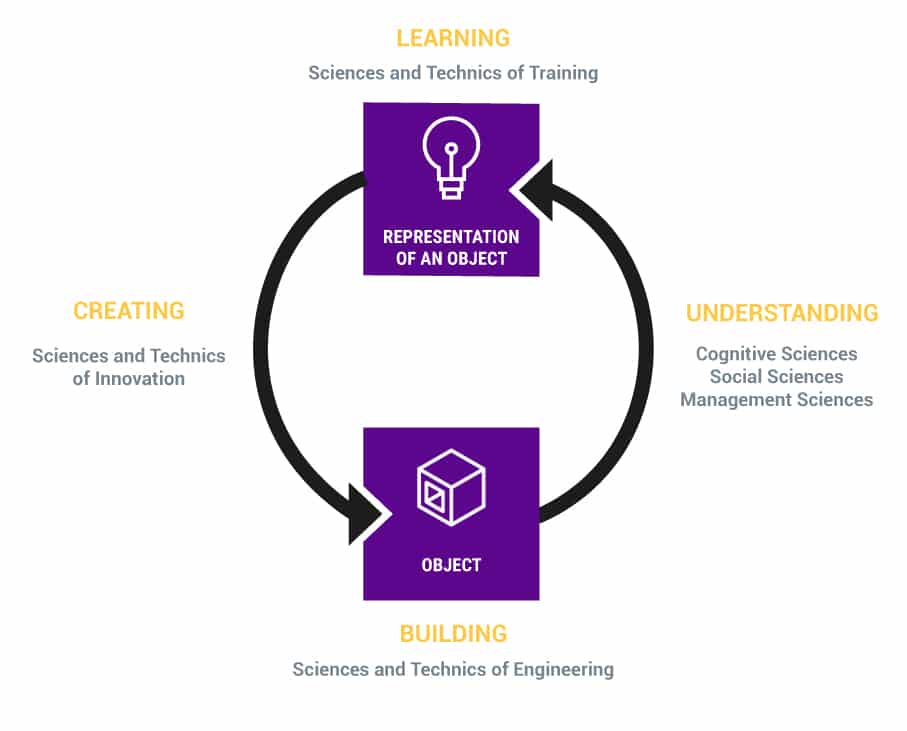 PhD Students
BATAL Thibaut
BLUTEAU Marie
GAUDENS Lisa
HUREAU Samuel
SARTORE Mégane