Presentation
Learning Environments at LINEACT CESI
Research conducted by the team aims to foster both the appropriation of existing objects (learning) and the creation/design of new objects (innovating). These aims rely on a comprehensive analysis based on cognitive, social and management sciences in a constructivist approach.
Our research also builds upon techniques that are specific to each purpose :
Our research on the learning process mobilizes educational sciences and techniques, in particular competencies and curricula engineering, pedagogies, didactics, learning scenarios scripting techniques, and psycho-ergonomic analysis of learning situations.
Our research on the innovation process implements innovation science and techniques, in particular prospective and creative methods, organizational approaches, entrepreneurship, psycho-ergonomic techniques (applied to dynamic environment) and prototyping.
The team gathers skills in these scientific and technical fields. Our research is conducted in close relationship with CESI training programs and may also involve the skills of all trainers and teachers, in particular regarding engineering science and techniques.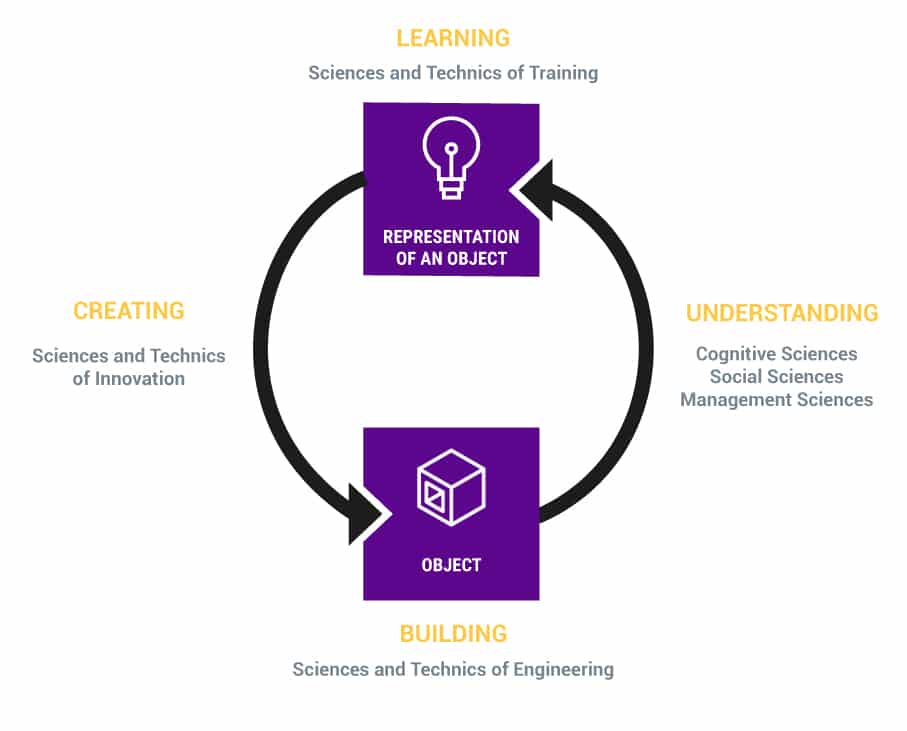 PhD Students
ARNAUD Victoire
ROTTEMBERG Ericka
SARTORE Mégane
TATON Amandine