Yohan Dupuis, Director of Research at LINEACT CESI, talks about his career!
Posted on
Arrived since April 2021 at CESI, Yohan Dupuis presents us his career, his missions and his vision.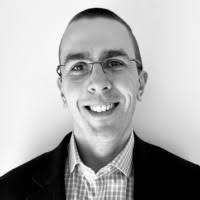 What was your career path before you arrived at CESI?
I completed a dual degree program in engineering from ESIGELEC and a Master of Science from Union College (USA). In 2012, I got my PhD in computer science from the University of Rouen at the IRSEEM laboratory. I have spent almost 7 years at Cerema where I was in charge of a unit specialized in the perception of road behaviors from engineering and human sciences angles.

I then joined ESIGELEC as head of engineering and then head of the innovation research and development department. I obtained my HDR (accreditation to supervise research) in 2019. I have a strong interest in the development of research activities in all its components (human, scientific, organizational and partnership). My research area is the integration of methods of artificial intelligence (AI) and perception. I apply these research topics at CESI to the fields of industry 4.0 and construction.
What does your job as a CESI research director involve?
My mission is to support the regional departments in the development of research activities by taking into account several criteria: training needs, regional specificities of CESI partners and national research development strategy. Our main objective is to ensure the training-research continuum.

This work must enable us to inform our regional management so that the decisions taken are viable in the long term, since research activity is part of a timeframe that can be considered long compared to other activities. There is an important strategic study on the research eco-system and the scientific themes to be developed within theme 2 of LINEACT CESI, led by David Baudry. In particular, I express orientations for the development of AI integration activities in the laboratory's application areas.
How do you see your missions evolving in the months / years to come, especially with the health and economic crisis we are facing?
The resolution of a crisis is a great opportunity for development. This latest health crisis is no exception. The economic situation is very favorable to partnership projects, especially with the recovery plan. However, the situation has changed in the field of AI research. Large companies have R&D teams that are now competing directly with academic research institutions with excessive human and material resources.

This phenomenon leads to a shift since most of the new knowledge in AI is produced by these companies or academic laboratories associated with private players. Our advantage is that we have a large network of industrial partners who have specific problems that are often not addressed by the scientific community. Our mission as research directors is therefore to transcribe the associated challenges into scientific issues to be addressed within the laboratory and thus support the development of the latter's workforce.

The reconfiguration linked to the crisis is also a great opportunity to develop our local research partnerships, in particular with major or established players in the field of academic research, within a logic of site and complementarity. There is therefore an important work of prefiguration of the research activities in order to provide the elements of decision to the management of the laboratory and to our regional directions to make our local integration successful.

Our objective is simple: to allow the regional representations of LINEACT CESI to be real allies of our local partners. These approaches help participate in the development of a virtuous ecosystem of research leading to the scientific and training excellence required for our training accreditations and the evaluation of our research.