Post-Doc / Research Engineer Business Model Resilience C-CARE project
Fixed term contract Full time
Saint-Étienne-du-Rouvray, 76800, France

Publié le

- réf. ovwts6
Become our next Research engineer !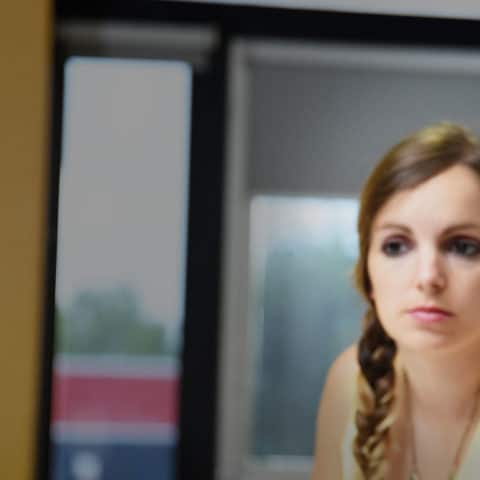 Le poste proposé
C-Care project context:
The economic shock from the pandemic is unprecedented. The uncertainty surrounding the economic recovery and the containment rules make it difficult for companies to plan their future activities. In this context, the C-Care (Covid Channel Area Response Exchange) project, a new Interreg France-Channel-England capitalization project, aims to identify the socio-economic impact of the Covid-19 pandemic and support response and recovery efforts. The challenge of the project is to help SMEs adapt their business practices to increase their resilience and focus on new ways of working.
Description of study topic:
Resilience is the ability to withstand/survive during a shock, respond/grow during turbulent times, and recover after the shock (Annarelli and Nonino 2016; Rose 2004). It allows an organization to continue to function reliably during a crisis period and leads to better performance during and after crises (Thukral, 2021). Organizations typically adapt their business model to cope with external influences in order to ensure their survival and thus create a competitive advantage (Böttcher and Weking 2020; Foss and Saebi 2017; Wirtz et al. 2016). An Innovative Business Model can therefore be a tool for building organizational resilience (Buliga et al. 2016; Schaffer et al., 2021).
As part of the C-Care project, we aim to propose a tool to transform a company's Business Model towards a more resilient and sustainable model. The first step will be to conduct a literature review on the concept of Innovative Business Model and on resilience. The objective is to develop an analysis grid of the resilience of a business model, and to propose a theoretical model that will be tested and validated by case studies. Once validated, this model will serve as a basis for the development of a series of tools/guide to help companies reinvent their business model.
Missions:
The assignments for this project will be:
Conduct a literature review on the concept of Innovative Business Model and on resilience
Develop an analysis grid of the resilience of a business model.
Conduct case studies.
Participate in the identification of best practices to improve the resilience of a business model.
Participate in the development of a series of tools to help companies develop a resilient business model.
Valorize its research work through scientific publications
Report on the progress of the project during meetings with the English partners.
Contribute to the project deliverables.
General presentation of the LINEACT Laboratory of the CESI group:
A network of higher education and professional training campuses, CESI pursues its social mission by enabling students, work-study students and employees to become players in the transformation of companies and society, thanks to its Engineering Schools, its Work-Study School, its Management Training School and its Certification activity. As a Digital Innovation Laboratory, LINEACT CESI anticipates and accompanies the technological changes in the sectors and services related to industry and construction. LINEACT CESI is organized around two interdisciplinary scientific themes: "Learning and Innovation" and "Engineering and Digital Tools" and two application areas: the Industry of the Future and the City of the Future.
Le profil souhaité
Your profile:
The following skills are required:
PhD in management, economics or equivalent sciences.
Documents and meetings are in English, so a good level is required.
Ability to publish in the field of innovation management.
Good interpersonal skills.
Sense of initiative and ability to adapt.